From Twitter
Revealing that he'll be involved with the scenes, Chris Eccleston, the actor portraying Malekith the Accursed in the anticipated Marvel sequel, has confirmed shooting will take place in Iceland!
Continuing tomorrow at London's Butlers Wharf, principal photography for Marvel's Thor: The Dark World is scheduled this month to "showcase London in a major way." However, we've now received confirmation that filming will soon head north, overseas in Iceland, which was first reported back in early August. While attending The Times Cheltenham Literature Festival 2012, 'Malekith the Accursed' actor Christopher Eccleston discussed the villain role, confirming he'll take part in the scenes that'll be filmed in the Nordic European island country.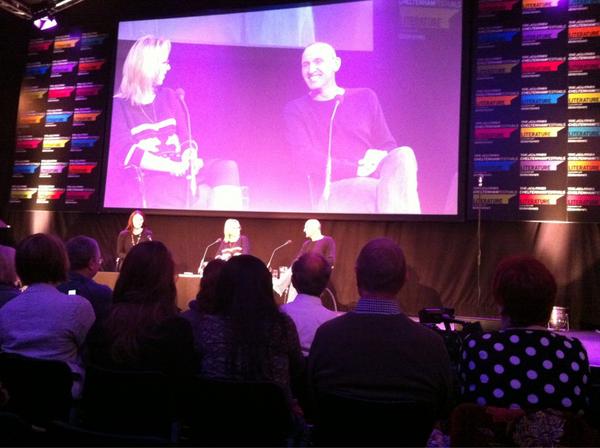 According to sources, director Alan Taylor will return to Iceland, where he filmed parts of Game of Thrones, within the next two weeks for Thor: The Dark World. And the Marvel sequel's production will apparently consist of nearly 400 crew members. Also, several Londoners spotted the anticipated sequel's production crew shooting "effects scenes" at the famous Leadenhall Market earlier today. And as previously reported, shooting will continue tomorrow around Butlers Wharf. Then later this month, filming will move to the Old Naval College at Greenwich. And regarding where exactly in Iceland will filming occur, that's currently unknown.
Exploring Thor's relationship with the Asgardian all-father Odin, as well earthbound companion Jane Foster, "Thor: The Dark World" follows the God of Thunder to The Nine Realms beyond Asgard and earth. And as his evil half-brother, Loki, returns for Asgardian justice, a new threat rises. Also rejoining Thor are his fellow Asgardians, Lady Sif, gatekeeper Heimdall and Warriors Three, as they encounter mythical Norse creatures among evildoers.
"Thor: The Dark World" stars Chris Hemsworth, Natalie Portman, Anthony Hopkins, Tom Hiddleston, Idris Elba, Christopher Eccleston, Jaimie Alexander, Zachary Levi, Tadanobu Asano, Stellan Skarsgard, Ray Stevenson, Adewale Akinnuoye-Agbaje, Rene Russo, with Alice Krige & Kat Dennings. And Alan Taylor ("Game of Thrones") takes over directorial duties from Kenneth Branagh, who helmed the first "Thor" film. From a screenplay by Don Payne and Robert Rodat, "Thor: The Dark World" is set for release on November 8, 2013.