Ain't It Cool News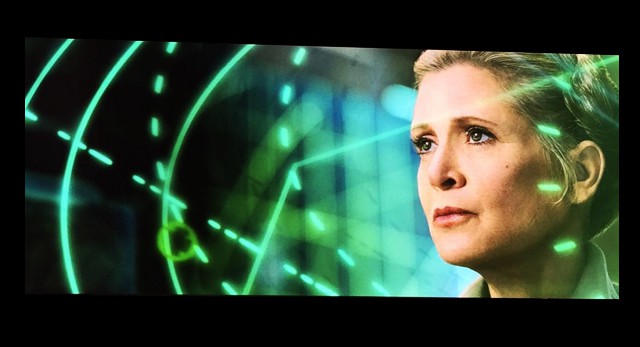 I am – Hercules!!
Carrie Fisher's brother Todd tells the New York Daily News that the late actress will reprise the role of General Leia Organa in Star Wars Episode IX.
Prior to her death Fisher had completed shooting her role for this year's Episode VIII, titled "Star Wars: The Last Jedi," but execs had ruled out using a computer-generated Leia for Episode IX.
Repurposed footage of Fisher shot for 2015's "The Force Awakens" and/or 2017's "The Last Jedi" will apparently be utilized to include Leia in the untitled 2019 sequel, which has yet to commence principal photography.
Todd Fisher told the newspaper than both he and Carrie Fisher's daughter Billie Lourd had granted Disney permission to use the footage for IX.
A fully CGI version of Fisher made a brief appearance as a twentysomething Princess Leia in last year's prequel "Rogue One: A Star Wars Story."
Find all of The Daily News' story on the matter here.
Follow Herc on Twitter!!
Follow

Evil

Herc on Twitter!!